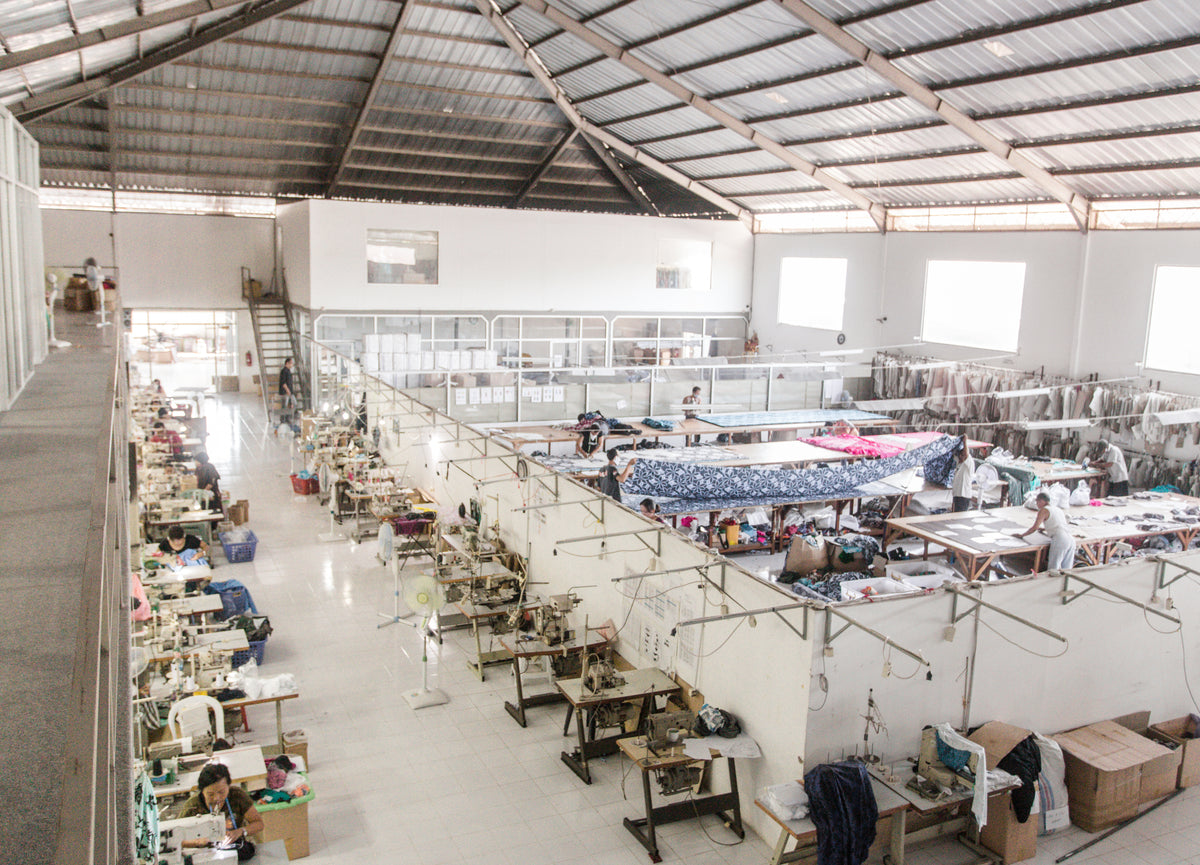 We proudly partner with a women owned, WRAP Certified ethical factory that has safe conditions, pays their workers fair wages (meeting or exceeding government minimum standard wages), and offers health and dental benefits. In an industry rampant with human trafficking, wasteful practices, and dangerous conditions in the name of low prices and excessive production, we are committed to ethical practices and the belief that humanity is always more important than profits.
Here's a look into our ethical manufacturing process and all of the love behind it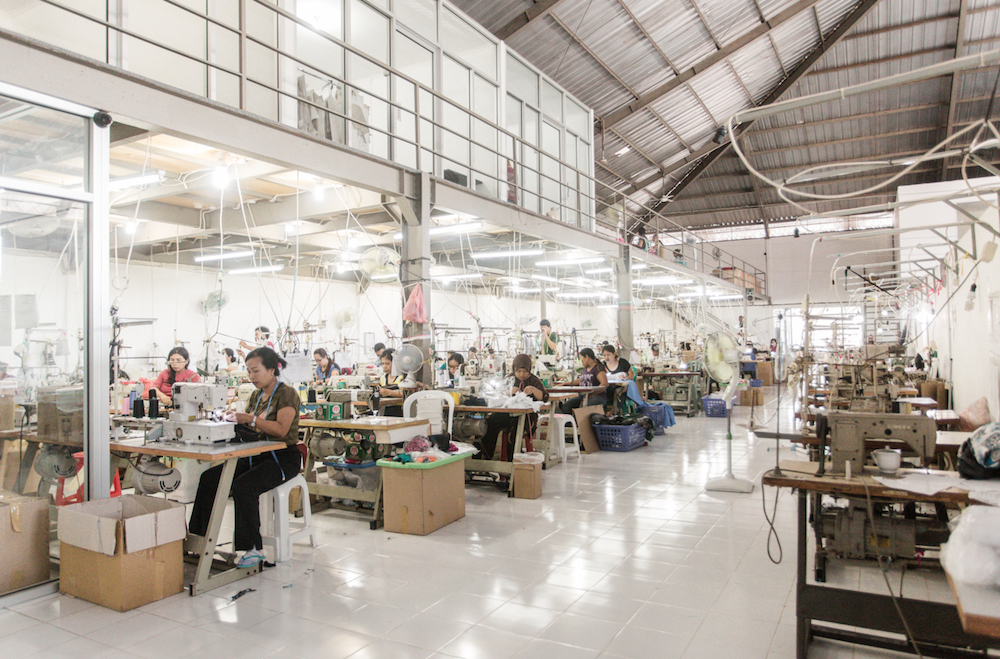 Fabric Printing
Our fabrics are made to order and digitally printed just for us, using no water and non-toxic, eco-friendly dyes certified by Oeko-Tex- making them quite luxurious. This printing process allows us to leave behind almost no waste.
Pattern Makers
The patterns are the blueprint for each of our designs and ensure everyone is on the same page during the manufacturing process. We work with experienced pattern makers to perfect our silhouettes and get that perfect YIREH femenine fit.
Cutting
Once the fabric is completed it is delivered to our factory, which is only a few miles away. Then the patterns are pulled out and the cutting begins. Our cutting team uses industrial machines to cut out each piece of the pattern. Our scrap fabrics are donated to micro-businesses that surround the factory we partner with and then are repurposed into new items.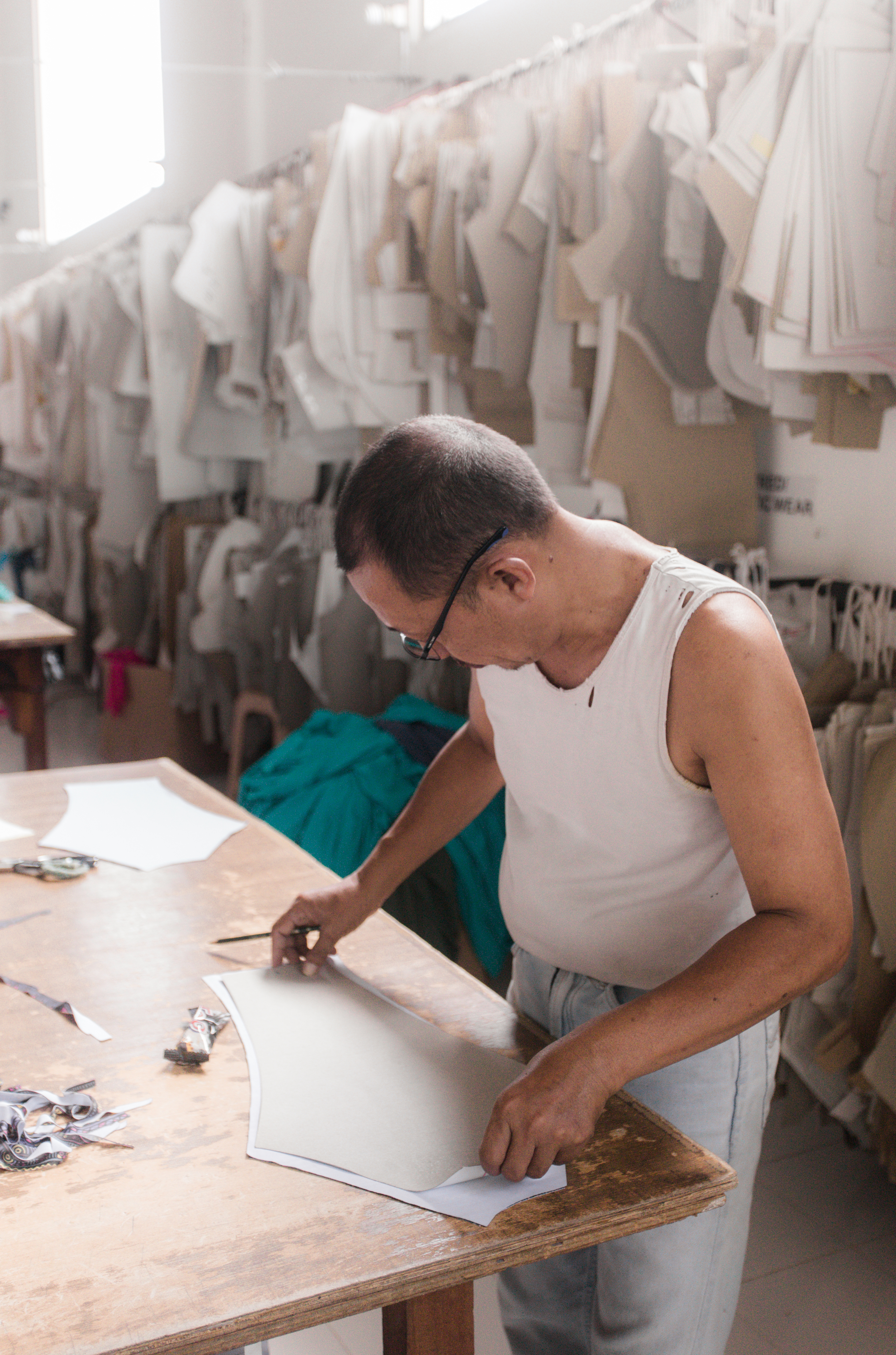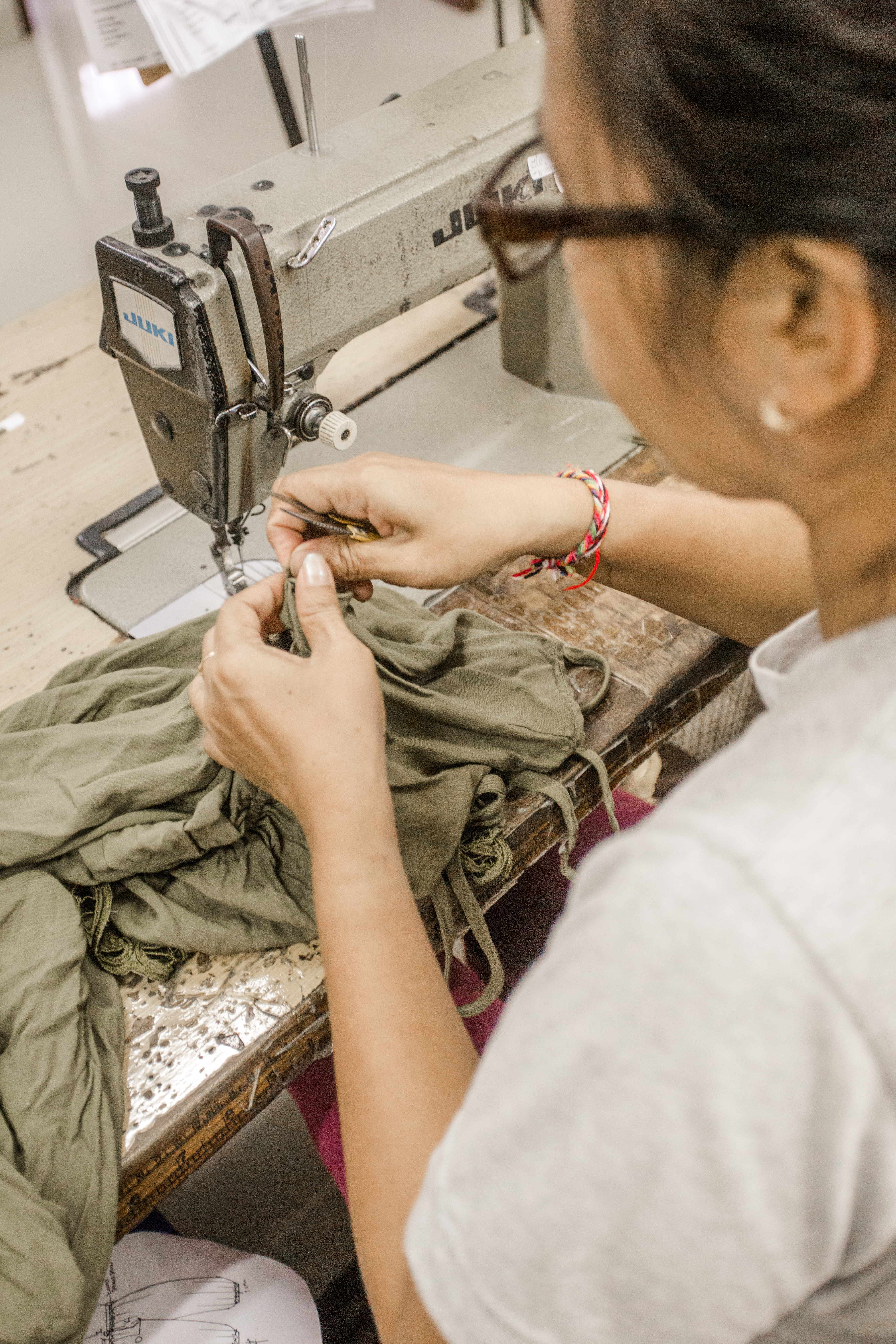 Sewing
Each of our pieces are sewn one by one and most of our styles even require a little bit of hand sewing (such as our covered buttons) which means it can take several hours to finish one piece- making it a true labor of love!
Quality Control
Lastly each piece is inspected individually by the quality control team to make sure it was made to the highest quality. Once it's given the ok each style gets packaged up and ready to be shipped to our headquarters in Hawai'i!
Fulfillment and Shipping
Once our shipment arrives it gets housed at a fulfillment center on O'ahu! Everytime you place an order on Shopyireh.com our fulfillment team handpackages it just for you!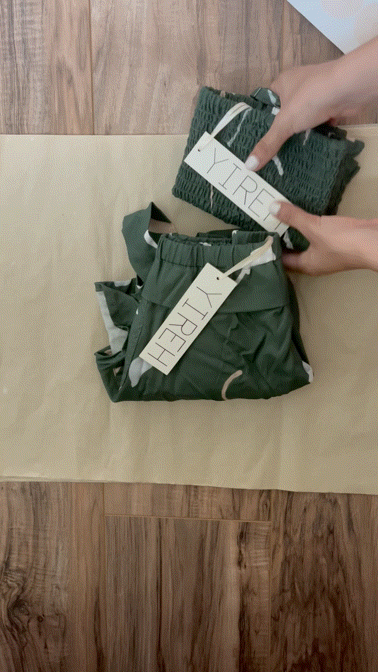 Every person who touches YIREH is entitled to the most basic of human rights. At the base level, this means fair treatment, fair wages, and a safe working environment. It has been important to me that I sustain the relationships with the artisans making our clothes and I have seen almost every inch of the factories I work with, personally meeting most of the workers. We are proud of the people who make your clothes, and hope that you can feel that care every time you wear your YIREH.
Leave a comment