Hendrix Bracelet
Regular price
$20.00
Save $-20.00
---
Intricately designed, handmade macrame bracelet with beaded accents. These bracelets are perfect for stacking.
This item is a part of the YIREH Bazaar - a curated space for specialty items we found on our travels across the globe. Each item is unique, handmade, and incorporates design techniques native to the local villages or areas we've traveled to.
See our general sizing guide below. It is not exact for every garment, so if you have any questions or would like specific measurements, just email us at customerservice@shopyireh.com and we're happy to help.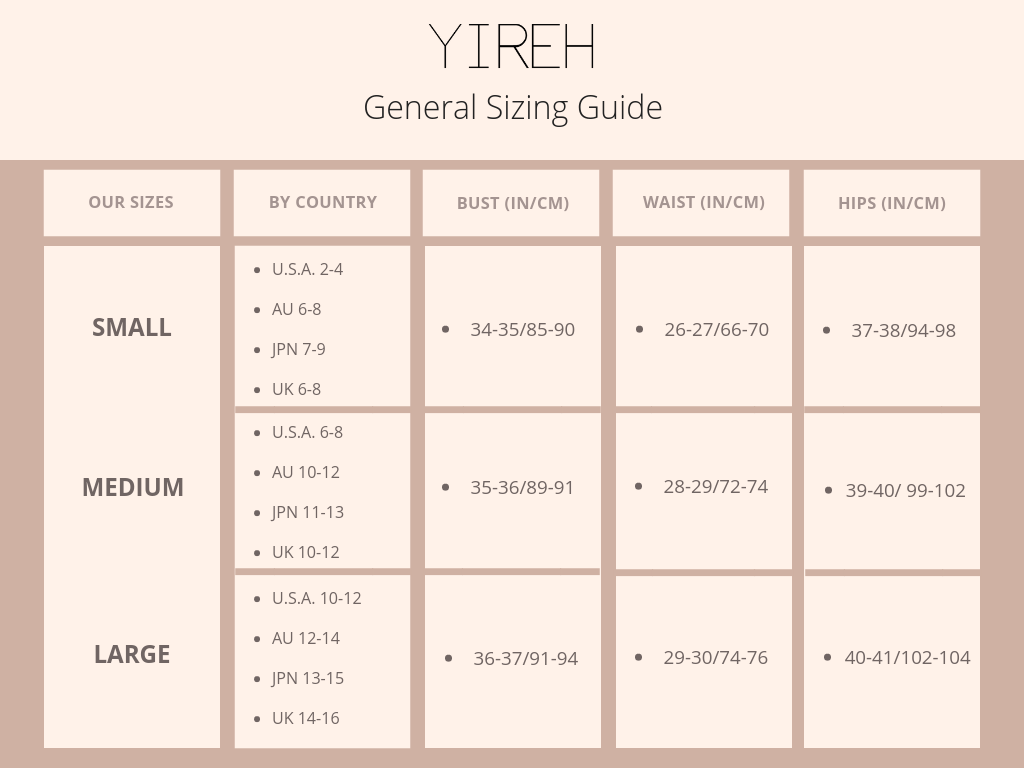 Your order means so much to us! We are beyond grateful that you want to support YIREH as an ethically made small business. Please allow 1-3 business days for us to process your order. Shipping rates are determined at checkout depending on your package's weight and your region. 

But if you'd like an idea of what shipping might cost before you reach checkout here are some estimates:
U.S. MAINLAND
$6.00 - $11.00
INTERNATIONAL
$13.00 - $21.00
Please remember that these are estimates and that your actual shipping will be calculated at checkout.
Currently we do not have express shipping options unless you notify us in advance. 
If you are interested in express shipping options please e-mail customerservice@shopyireh.com

Thank you!