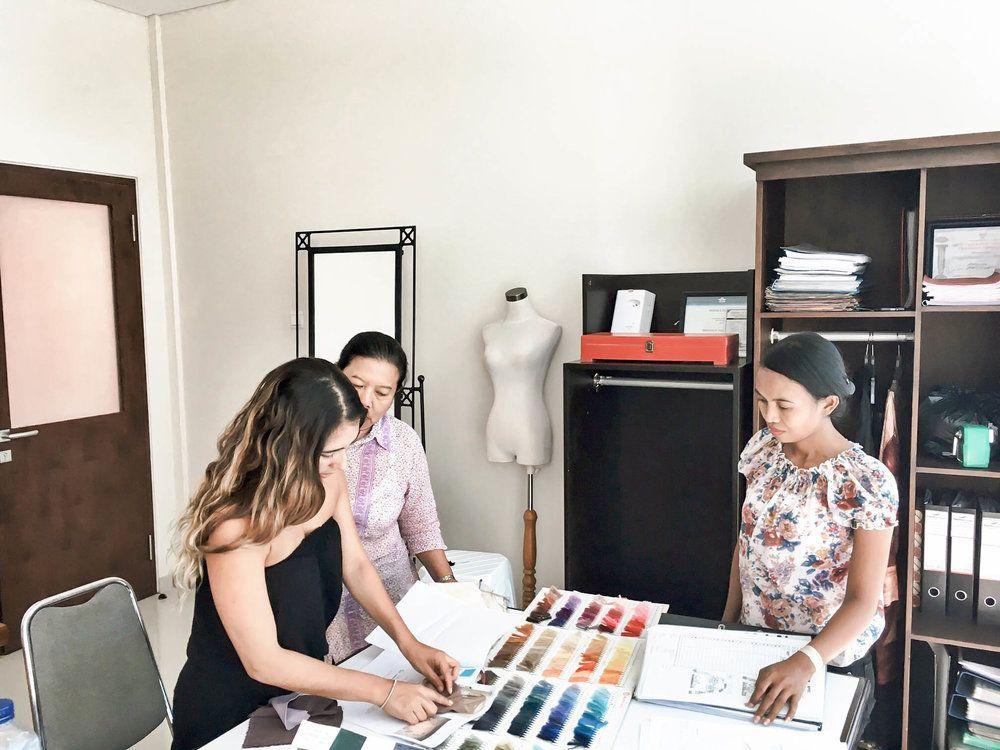 We are passionate about changing the narrative of the fashion industry and showcasing that fashion can be trendy, encouraging, comfortable and a positive force for change. At the heart of this is our commitment to ethical practices and the belief that humanity is always more important than profits. Today we'd like to share more about the origins of YIREH and why ethical fashion is so important.
THE START OF YIREH
I met a family when I was living in Bali in 2013 that were seamstresses by trade. I knew I wanted to start a product based business, so I decided I would start with a pair of shorts (our super popular Pantai Short), and hire them to sew the shorts for me! I spent six months building more relationships with fabric suppliers, graphic designers, shop owners, locals, and other manufacturers learning how to start and run a supply chain. Once it was set and ready to go, I moved back to Hawai'i and launched YIREH in February of 2014.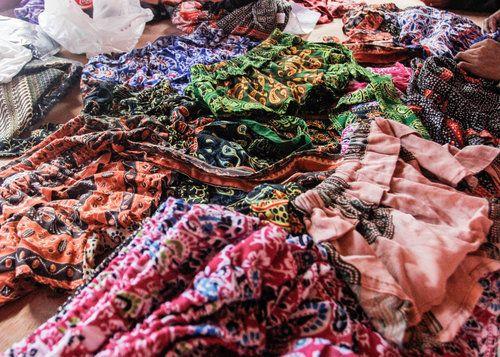 Since then, I have been committed to the idea that humanity always comes before profit. Which means, every person who touches YIREH is entitled to the most basic of human rights. Fair treatment, fair wages, and a safe working environment. It has been important to me that I sustain the relationships with the artisans making our clothes and I have seen almost every inch of the factories I work with, personally meeting most of the workers. I know first hand that the factories we work with pay fair wages, receive dental and health benefits, vacation time, sick leave, religious holidays off, unforced overtime pay with a cutoff of how many hours a person can work, and honestly so much more. Each factory is like a small family, and often workers stay for years because of the pleasant conditions.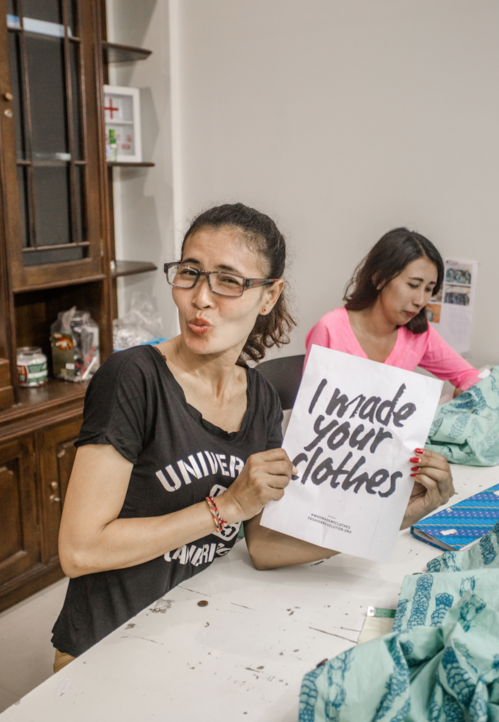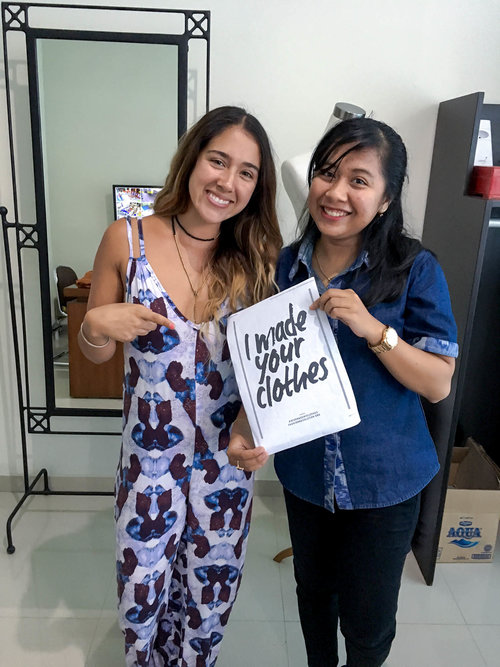 Why is ethical fashion important?
Did you know that roughly 60 million people work in fashion worldwide? It is one of the most labor intensive industries in existence - and a driving force in modern slavery. The Global Slavery index estimates that around 40 million people are living in modern slavery...including the missions working in the supply chains for fashion brands. This kind of modern slavery includes being forced to work overtime (without pay), threatens of violence (and actual violence) to meet deadlines, being held in "living quarters" on site at the factory to make the most of work hours, and being forced to pick cotton or other resources necessary for the production of clothing. And unfortunately, these facts only brush the surface of unethical and unsustainable practices.
Other quick facts:
- 2720 liters of water just to make 1 t-shirt (it takes a person almost 3 years to drink that)
- 3 out of 4 garments end up in a landfill while 95% of those garments could be recycled or - upcycled. Synthetic fabrics can take up to 200 years to decompose!
- 400 billion sq. meters of textiles are created annually
- 60% garment workers in India and Bangladesh have experienced harassment or abuse AT WORK
We believe that we (brands and consumers together) have the power to change the industry. By producing in small batches, working with fair trade factories, and constantly sourcing for more sustainable materials and processes, we show our commitment to ethical production. We encourage consumers to ask questions, do research, and show your values with where you spend your dollar.
Sources:
https://theconversatin.com/fashion-production-is-modern-slavery-5-things-you-can-do-to-help-now-115889
http://www.fashionrevolution.org
Leave a comment