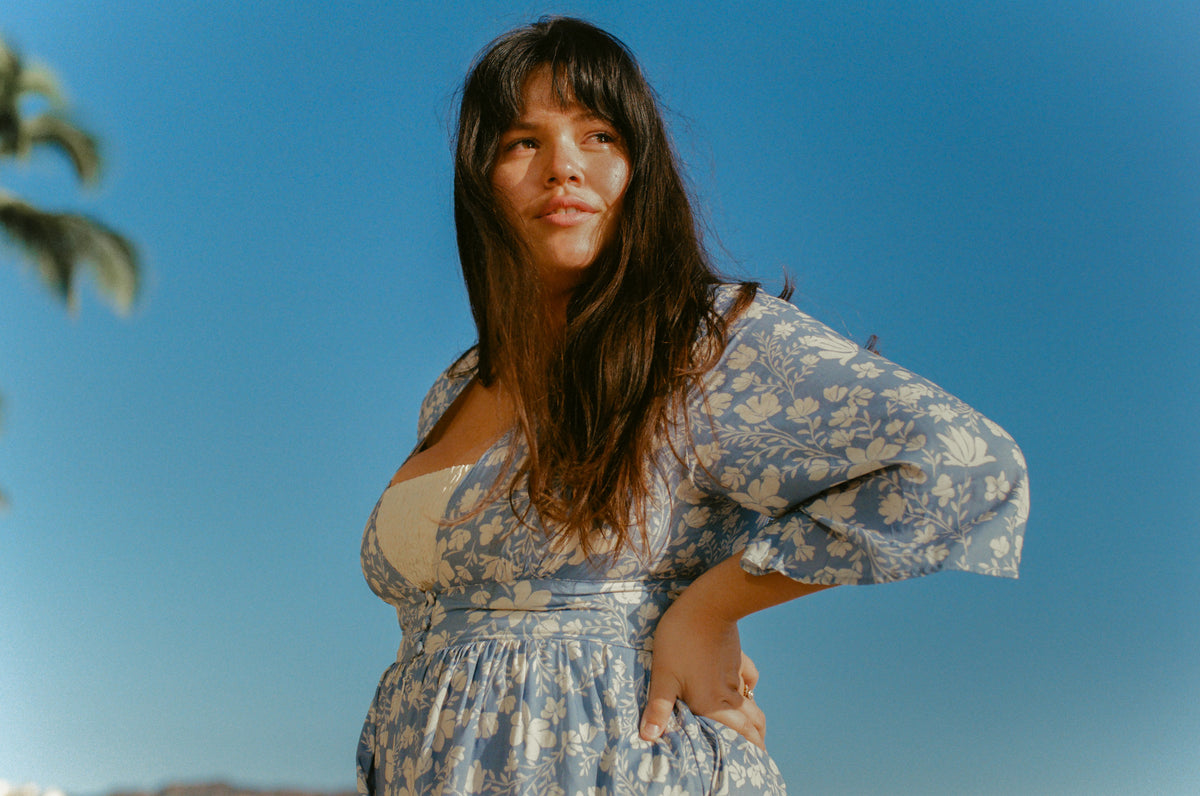 We believe that every person deserves to look and feel good in the skin they're in.
Women are so strong and unique, our goal is to design clothing that reflects that. We truly believe that you make our clothing beautiful, and not the other way around. So today we're sharing some words and images from REAL women in YIREH.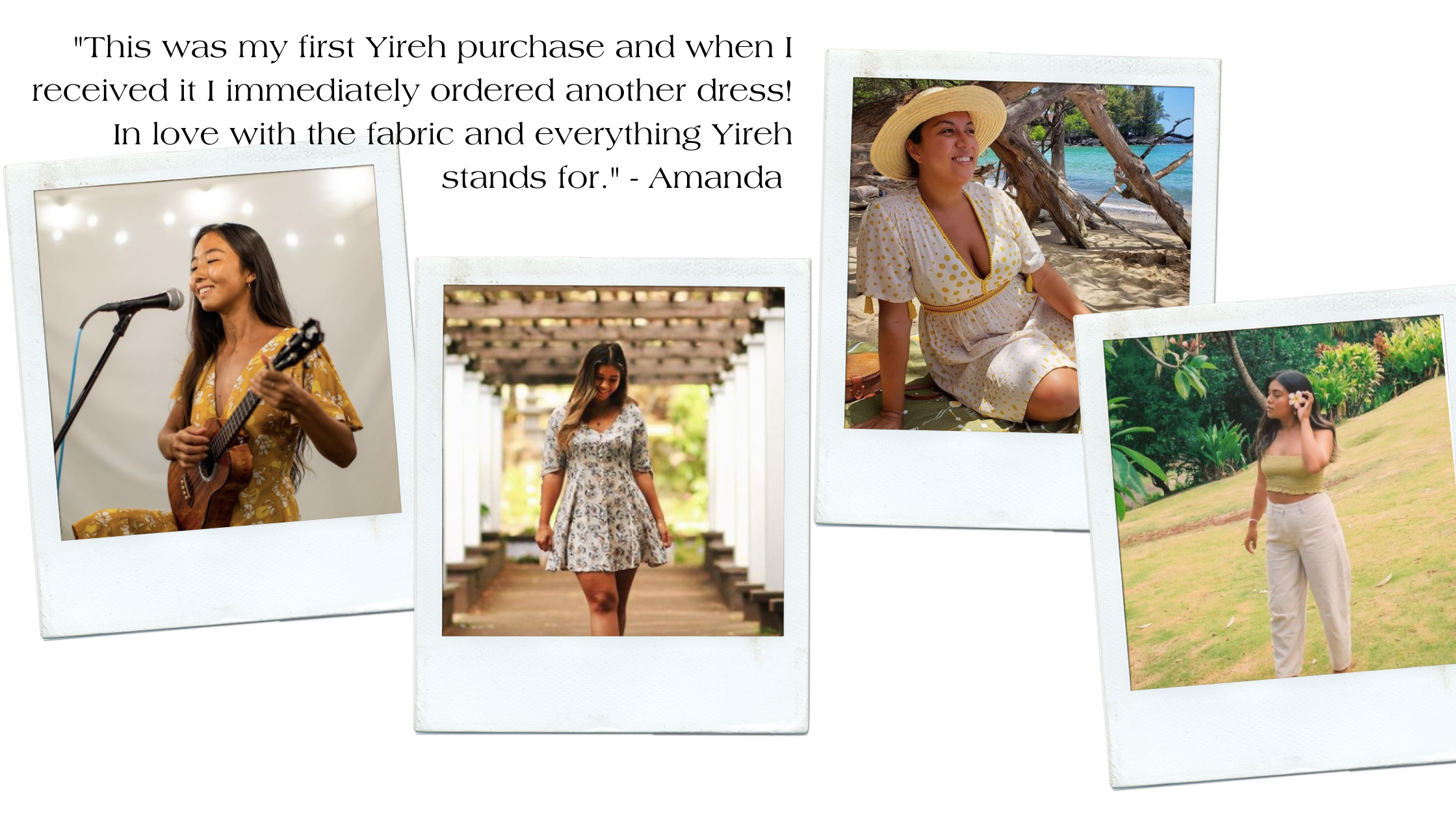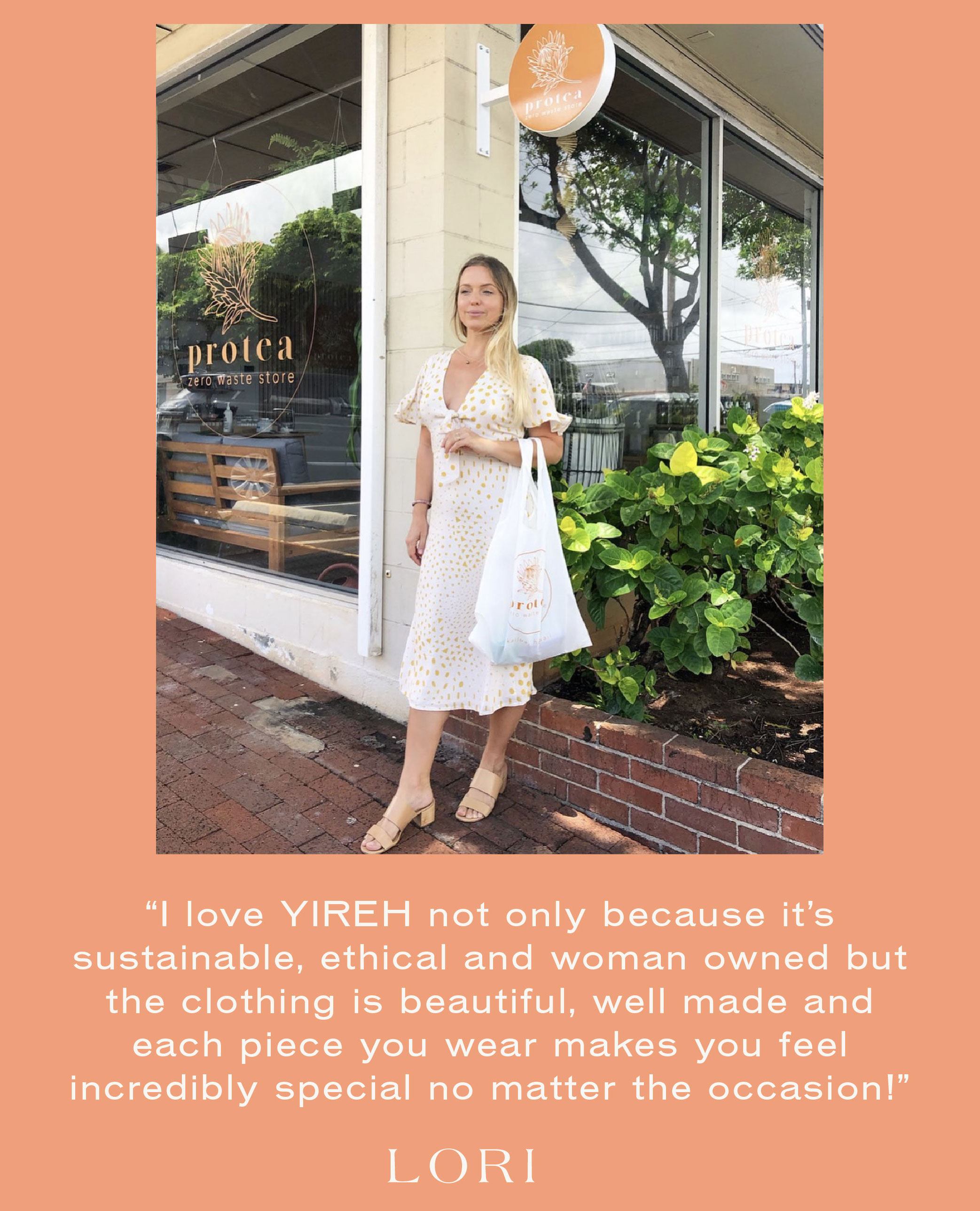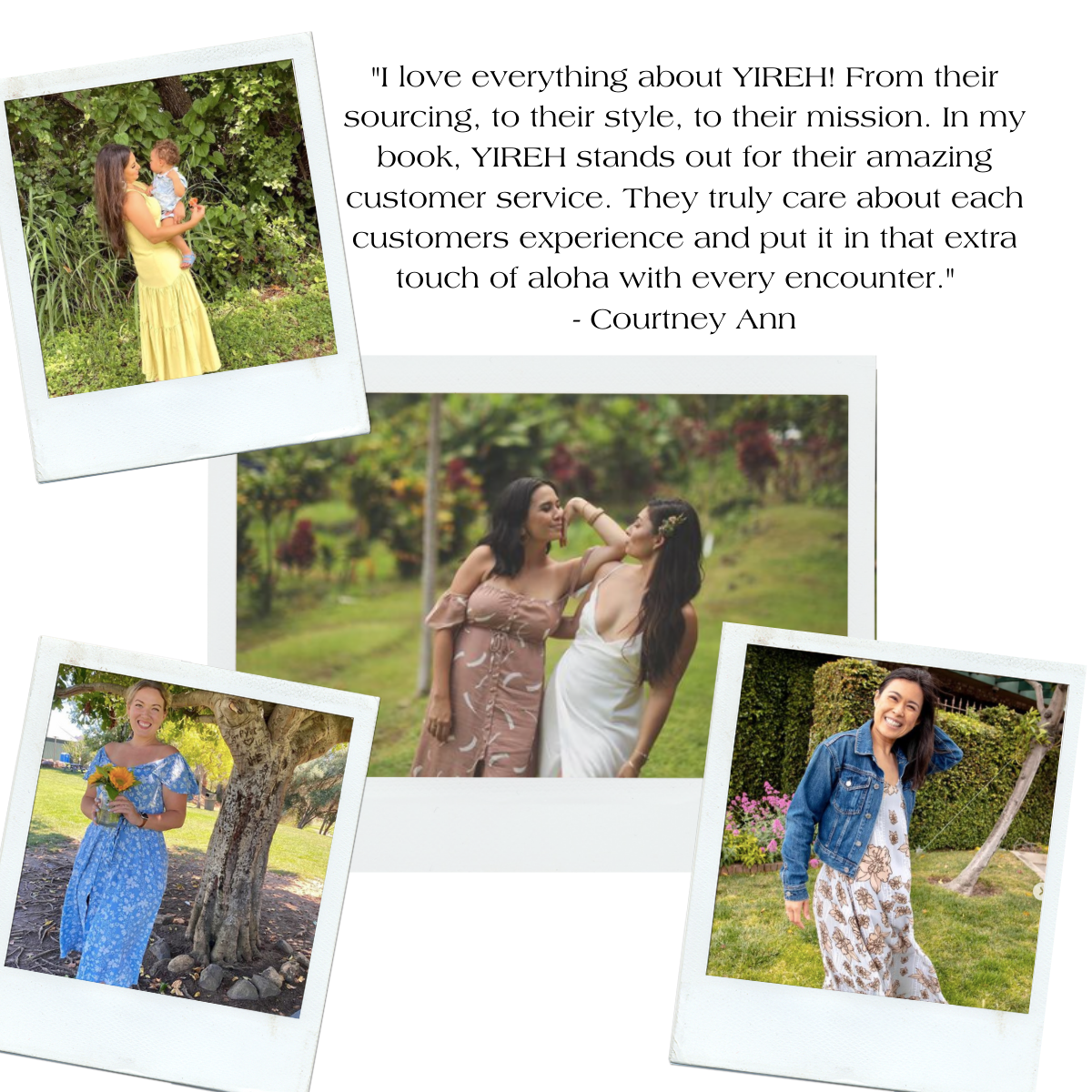 1 comment
I would love if you had more features like this – or, even better, to show each style on a range of bodies – like one model in a small and another in an XL so different body types can see each style on a body similar to their own. Mahalo!
Leave a comment